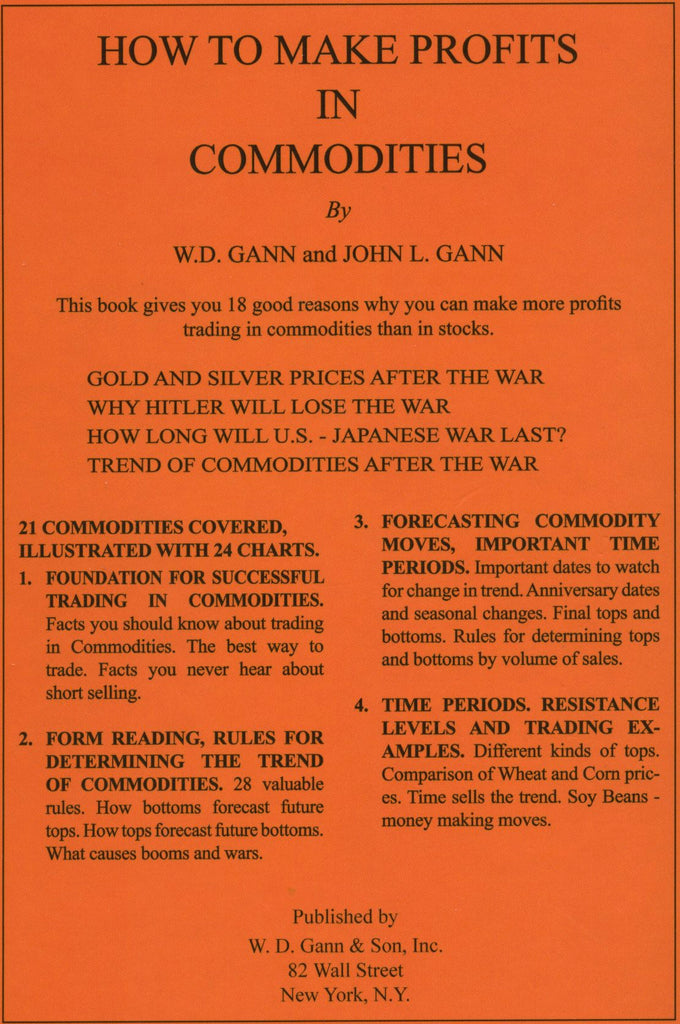 1941 How to Make Profits in Commodities, W.D. Gann
The very rare 1941 version is back.  Painstakingly scanned from the cleanest copy we could find.  This hardback reprint has the original cover, although a usable back was not available, so a special photo has been printed on the rear cover of "How to Make Profits in Commodities".  
While there are only 9 pages in this version that are not available in the revised edition, these 9 pages contain some sought after content on gold, silver, politics, war, alternate advertising, and possibly most importantly, where W.D. Gann gleaned some of his early data...
Both editions are necessary for a full picture of this "bible" of commodity trading, as the revised edition has added writing and updated charts.
We will have this on sale for $41 until November 20.
Hardcover
391 pages
---
---
More from this collection