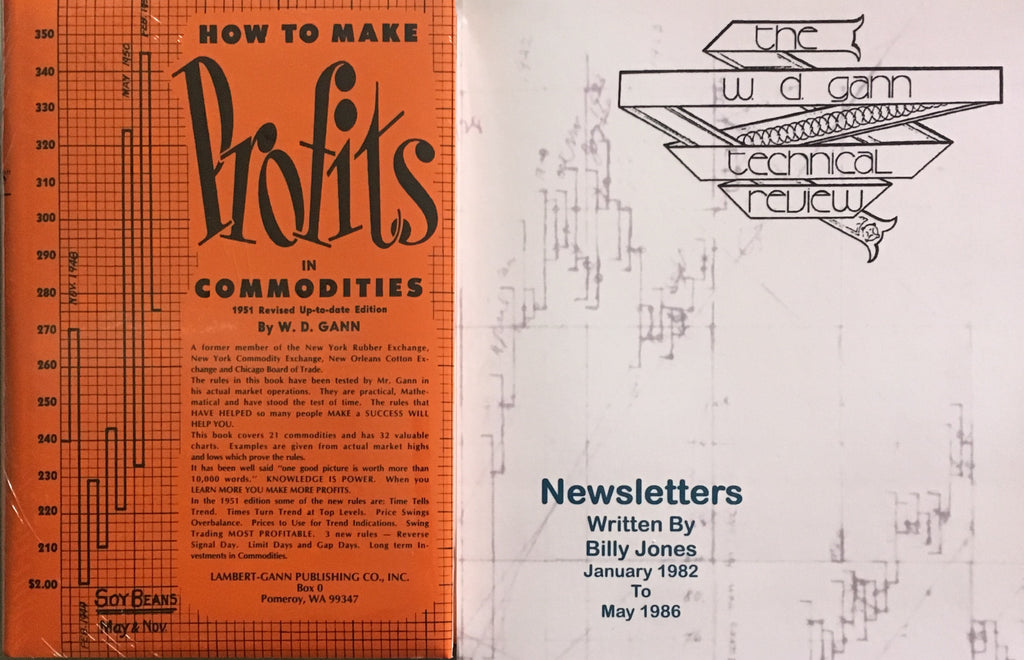 W.D. Gann Top 2 Sellers
Here's a package available for a short time.
W.D. Gann's classic "How to make Profits Trading in Commodities"
and
The W.D. Gann Technical Review by Billy Jones
This package was purposely made to be under 4 lbs, so it is available to order via First Class for less expensive overseas shipping.
---
---
More from this collection