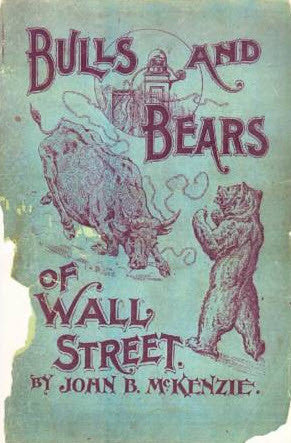 Bulls And Bears Of Wall Street
Written in 1899; John McKenzie's third edition to the speculative public. He quotes," I desire to call attention to my readers the fact that the predictions made in the 1st & 2nd editions proved remarkably correct".
This books contains Mr. McKenzie's common sence arguments which will give you the full experience of his Stock Speculation. It is a walk through history with plenty of Rules Worth Remembering if you are to be a competive trader. Contains pictures, charts, a dictionary of terms for Bulls & Bears as well as his famous, "Good Advice"
---
---
More from this collection