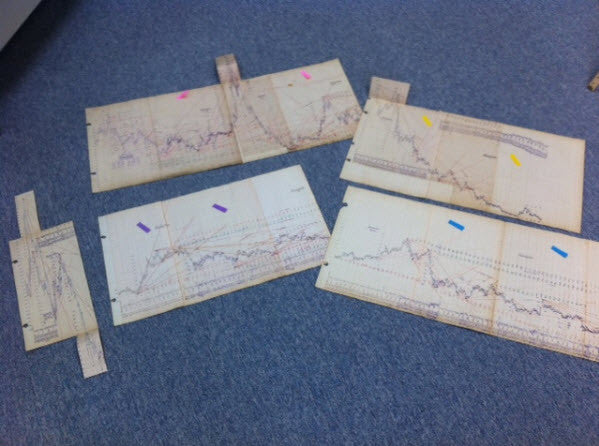 Anaconda Chart Set
Anaconda Mining in Butte, Montana was the major copper supplier to the US since the late 1800's.
Formerly called Amalgamated Copper Mining, this stock has quite a past.
Names like Hearst, Rothschilds, Daly, and Rockefeller all had some hand in the fortune of this mining operation.
W.D. Gann is linked to all of this by his study of Natural Law, his commodity trading, and one little known article published out of Montana in 1919.
"
There is nothing to anything save and except that law of vibration. Vibration is fundamental, exact, universal. Nothing is exempt from it. You can watch it carefully and then own all the money in the world. You can study it for a few decades and become a prophet. You can predict events -- before or after; you can become a first or second guesser, just as you choose...."
This article will be included with the monthly and weekly charts. The article may cause you to think a bit differently about Gann's involvement in politics and current events.  
You will also receive facsimiles of the original article and early Anaconda stock certificates.
This is a chart package like no other we have offered, it contains an abandoned chart, as the scale needed to be changed, gaps in data-when it was deemed untradable, and very early data written on the monthly chart.
You will receive over 10 feet of chart here-a huge chart set, and an intriguing study...
---
---
More from this collection